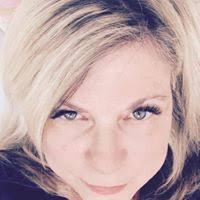 Sara has lived the 'American dream' making over $200K a year, with all the trappings. She has also experienced heartache and challenges. She understands that we all have a story. No matter what your story is, there is a light and that light is inside of you.
Sara can help you to access the knowings within you, clear the blocks that keep you from your happiest and truest self and help you to write a new story.
Hi, I'm Sara Estey
Adventure. Delving deep into the aspects of healing DNA, she learned the secrets hidden within our bodies and souls as she traveled to the lands of her ancestors in Europe, and spent time deep in the temples and lands of Luxor, Egypt.  She is now a published author, and she continues to unlock the mystical aspects within us all. We are all the healer we seek. Sara can help you unlock your blocks to get in touch with your highest calling.
What to expect from this coaching:


DNA Chakra Healing and Reading
As quantum physics shows we are energy and all connected. We are able to create our reality. But how?
By raising our vibration, the vibration of our light body, we are able to be more fully in the vortex of what we truly desire. We ascend or transcend into the life we are meant to live.
With this healing modality, your vibration will rise. I will be able to tell you what dimension you are currently vibrating in, as well as assist in increasing that dimensional vibration. Your current access to your souls calling and your mission in life, life path (Alpha and Omega), will be revealed. Clearing blockages from your body and your aura that surrounds your body, aligning your energies throughout, via your assemblage point, are part of the healing session. I will also look at the level of your chakras and be able to assist you in raising those vibrations as needed. I studied this process while I was in Luxor, Egypt as well as downloaded ancient healing information.
I will also channel in messages for you as they come in to the healing. This process is truly transformational and includes a 7 to 11 page written report on your energy level in your chakras, your path and mission alignment, yourself love alignment, your energy field health and current level of being. It also includes any clearings that may be needed from attachments/entities. The healing helps to clear blockages and thereby increase your frequency/vibration. Messages will also be part of the report as they come to me and I will give them to you as they are given.
This is a long-distance healing and I will communicate with you prior and after the session.
As an Author of 3 books, you can find her books here :